Nourish
We have sourced the best of the Shoalhaven products and put together some delicious hampers for you.
Relax as soon as you arrive with these extras available to order when staying with us.
To book, please contact our friendly staff at reservations@bayandbush.com.au or
give us a call on +61 2 4480 3338.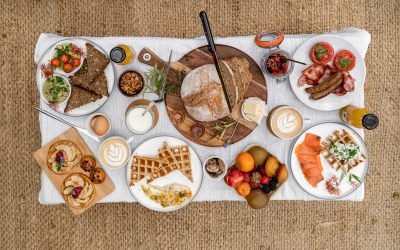 Start your day with a delicious Breakfast Hamper made with local produce at Bay and Bush...