Boutique Luxury Cottages
Be amongst beautiful beaches and amazing wildlife, surrounded by national parks and bushwalking in Jervis Bay.
Find out more
Bay and Bush, Jervis Bay offers visitors a choice of 8 unique self-catering cottages in the midst of the Australian bush.
Situated on 27 acres of unspoiled Australian bush only minutes from Huskisson and Jervis Bay and just two and a half hours drive from Sydney or Canberra.  Bay and Bush is located in the heart of Jervis Bay, NSW South East Coast surrounded by coastal and marine National Parks and incredible turquoise waters and white sand beaches, like Hyams Beach.  There's whale watching, fishing, surfing, wilderness, museums, galleries, food and wine. Whatever the time of the year there's always plenty of activities on offer.
Perfect for a couples get away, a work place retreat, girls weekend away, family get togethers, weddings, functions, events, bushwalkers groups, craft weekends or even for the solo traveller wanting to relax in a beautiful secluded quiet setting.
Detox and Revive Retreat (March 2023)
Take some time out of your normal routine and responsibilities to revive yourself deeply and align your body, mind and energy post silly season.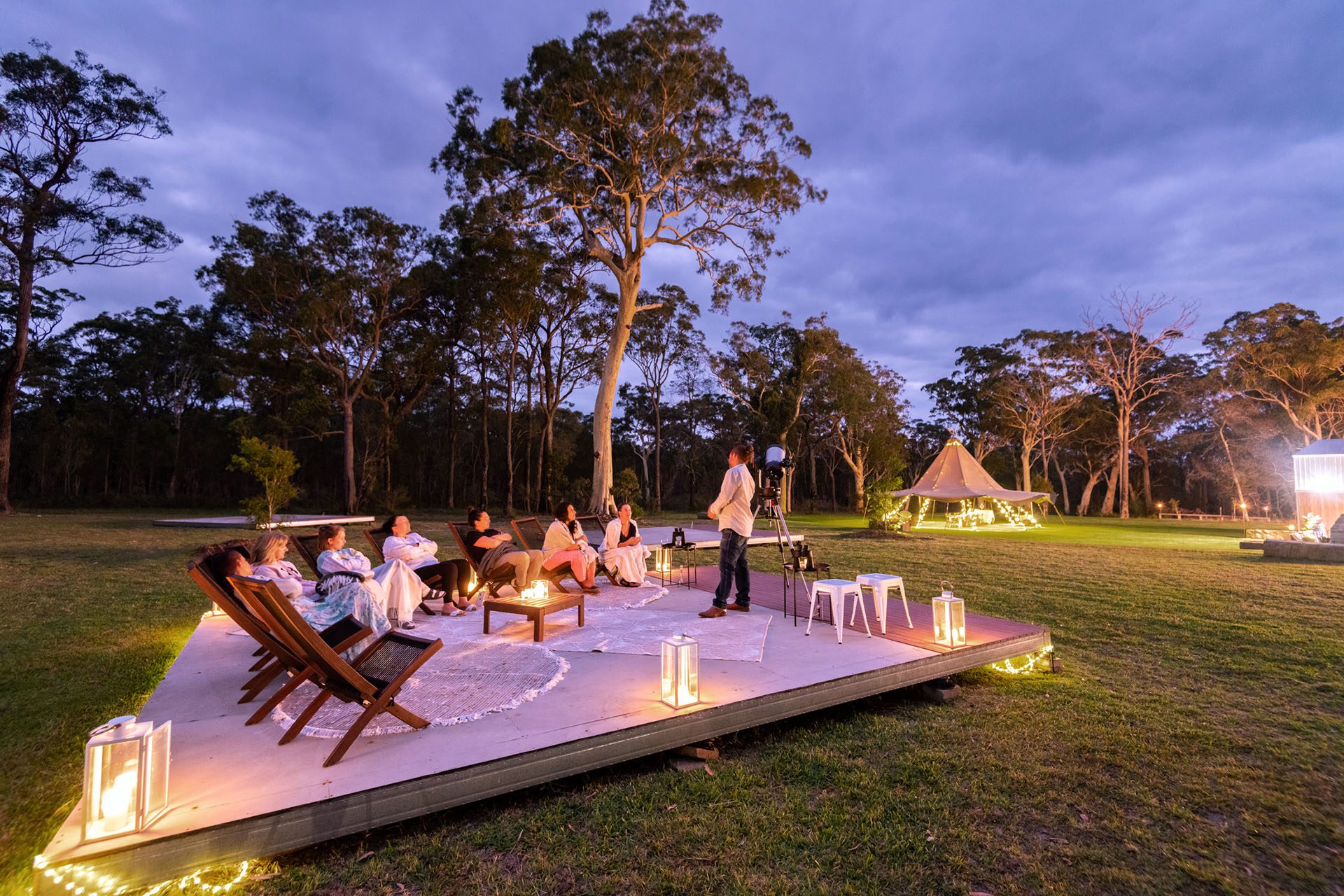 Address
21 Pritchard Avenue, Woollamia
New South Wales Australia 2540
Contact Numbers
Phone (02) 4480 3338
Intl +61 2 4480 3338
Nearby Places
From nearest shops and restaurants
:

Huskisson 5km
From nearest attraction:
Woollamia boat ramp 3 km
Jervis Bay Brewery and Flaming Galah Brewery 1km